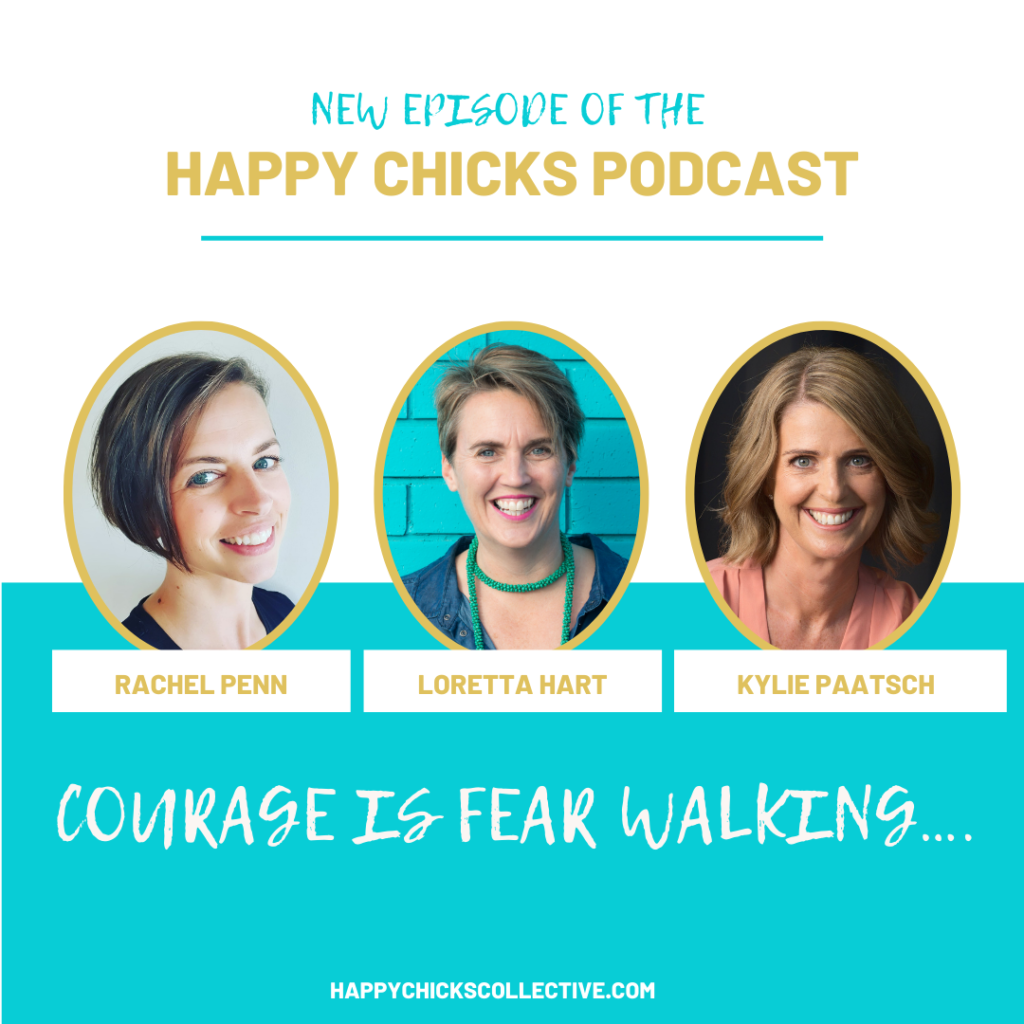 We hear that "courage is fear walking" but in this conversation we break apart why sometimes we feel like we need a rest from being courageous all the time.  We unpack the difference between courage and bravery and how that impacts us.  We also laugh, share our "happy this week" moments and inspire each other.

Make sure to read more about 'Courage' HERE

Rachel Penn
Rachel is an art therapist and a somatic experiencing practitioner who has worked in the community services sector for the last 10 years in a counselling and case management position.
Rachel has spent the last several years working with women and their babies before taking maternity leave to grow and nurture her own baby.
Rachel likes to incorporate touch work for trauma resolution and movement such as QiGong to support her therapeutic work and embodiment practices.
https://www.instagram.com/healingpenn/
Kylie Paatsch
Kylie is the founder of a company called the Fearless way and is on a mission to permeate
greater consciousness, courage, compassion, and creativity in all dimensions of leadership.
She has spent over 25 years in business, leadership, and people development and has
studied, researched, explored, and directly experienced what success looks like when we
connect deeply with ourselves and live with less fear.
She is an advocate of courageous leadership, mindfulness and passionate about breaking
down barriers to inequality, creating environments where everyone can thrive and developing female talent.
You can also read more about Courage HERE!