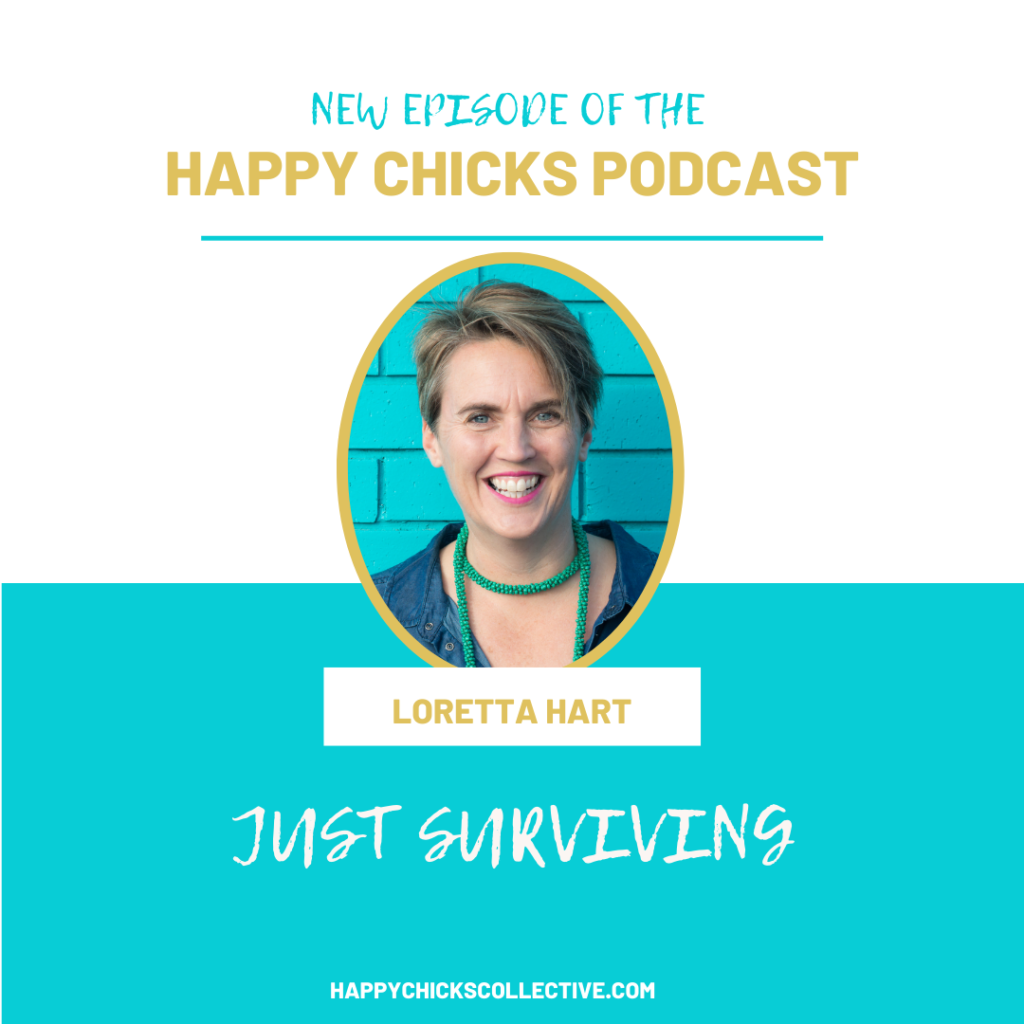 A short and sweet episode to reveal a nugget of wisdom, aka a Happiness Gem.
I'm Loretta Hart, your host. I'm a happiness strategist, I love helping you find your happy. Happy Chicks Podcast, happiness chat without the fluff and bullshit.
This week I talk about Just Surviving

I have lots of great ideas, tips, advice ,and tools you can use to create more happiness and joy.
But I know that if you are in the middle of the shitter none of that feels really helpful.
I know you probably don't have the brain space or energy to do any of the stuff I'm talking about. You are just surviving.
So if that's you, then let's talk about what we do when we're really in the shit and we're just keeping our head from going under.
Click HERE to read about Just Surviving